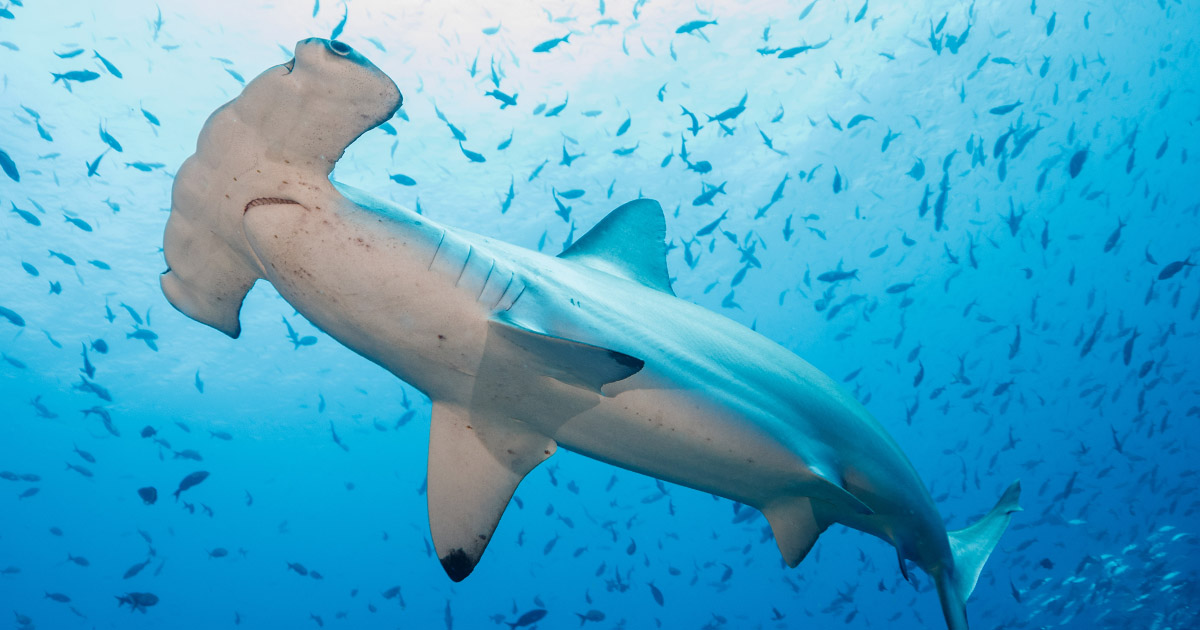 Galapagos
Shoultz Scuba and Blue Green Expeditions is headed to one of the most enchanting places on earth, the Galapagos! This is a combination trip where we will have the unique ability to explore both the islands on land and underwater while staying aboard our vessel, the M/V Aqua. These remote islands off the coast of Ecuador are nature's evolutionary laboratory and perfectly situated between the ocean currents to create a diverse ecosystem unlike any other. The archipelago contains more dis.nct species of flora and fauna than any other place on earth! Our longer and custom itinerary gives us the time to explore more remote islands looking for unique animal behaviors and interactions. On land, we can see the blue footed booby, Galapagos penguins, marine iguanas, sea lions, many endemic species of birds and of course the Galapagos Tortoises! Underwater the Galapagos is even more amazing! Potential sightings include hammerheads, Galapagos sharks, and white tips as well as seals, mola molas and many other big animals! Join us for a once in a lifetime trip!
Click images to enlarge
Photo Credit: John Thackara
When: Nov 21-Dec 6. Fly into the mainland on the 21st. Hotel stay that night and domestic flight the next day are included and arranged. Ten days of diving and 5 of land expeditions.
Price: $9,900 per person, double occupancy
What is included: Accommodations onboard the M/V Aqua, all meals, non alcoholic beverages, transfers to hotel, airports and boat; nitrox tanks, weights, scuba safety equipment; land excursions, doomestic flight from Guayaquil to/from Baltra, hotel night required due to flight schedule (must arrive in Ecuador on 11/21 for early flight to Baltra on 11/22).
Not Included: International airfare to/from Guayaquil, Galapagos park fees, gratuities, alcoholic drinks, travel insurance (highly recommended), dive insurance (required)
Related Images: