A quick internet search for "Best Logo Makers" retrieves list upon list of logo creation software for you to try. One even touts 15 logo creation makers you should try in 2019. That's not 15 styles of logo design. Or 15 fonts to consider. It's 15 different software tools for you to test out before you even begin working on your logo design.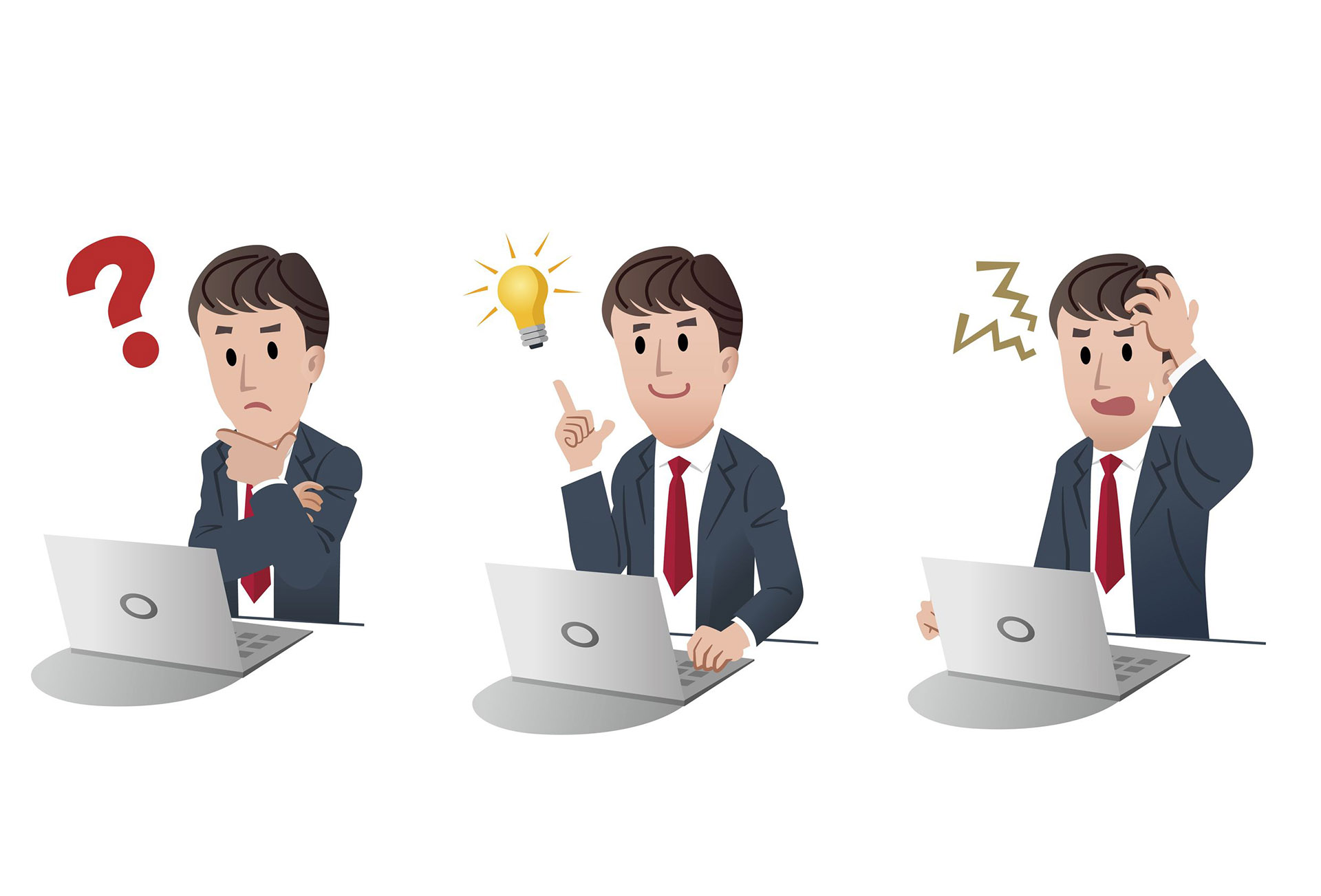 Beginning logo creation steps
First and foremost, you must consider all aspects of your company's branding before jumping into the creativity of logo creation. If you're not sure about branding, first read Logos and Branding | The foundation of your success. Then, take those branding guidelines that you've specifically created for your company and apply them to your logo design. Keep your audience and your mission in mind and wrap those into your artwork. You are looking for a cohesive feel for your image.
The nuances to logo design
You've got your brand plan, now how do you implement that into a super-recognizable image that tells your complete story without being too complicated? It's difficult to be sure, but there are some key factors that are important to keep in mind.
Logo Design Do's
1. Do Keep It Simple.
Do remember to keep it simple! You do not want your logo to be busy. Busy can cloud people's perception and memory of your image. You want simple because simple is memorable. As much as you want to draw that detailed viking or dripping ice cream cone, consider leaving it out.
2. Do Start in Black and White
Color is fun and eye-catching, but you need to start your design in black and white. Not only does it cut down on printing costs, but it allows you to create a logo that can be inverted for use on dark or light backgrounds. This is difficult when you employ multiple colors in a logo.
3. Do Design for Multiple Materials
Your first thought is probably getting that logo on the internet. Plaster it across Facebook, slather it on your own website, sprinkle it from social media to social media. Web images can be far more complex than ideal for a logo. You should consider printing costs and methods when designing. Your imagined spool of thread surrounded with pins and fabric may have a great look in your mind or even on a business card, but translating that image to embroider on tee shirts would be far too complex and likely, costly.
4. Do Choose Something You Love
Make sure your design can stand the test of time. Changing a logo can be a drastic negative for your consumer base. Once a customer has come to identify your logo with your brand, you don't want to change it or you may lose customers.
See the 2010 version of The Gap logo as an example of rebranding that's gone wrong.
5. Do Pick a Font and Stick with It
Millions of fonts exist. (A font is another name for a style assigned to the visual of printed words.) With so many options, it becomes difficult to choose just one. Resist the temptation to introduce multiple fonts to your logo, no matter how neatly those letters slant.
The Bottom Line of the Logo?
Consider a Professional. There are lists everywhere suggesting design techniques for logos. But none of them manage to incorporate the concept of your personal brand encompassed within it. Consider using a professional branding company, like Damsel Branding, to research and implement the concepts behind your mission into a tangible logo. Without experience, it is nearly impossible to turn an idea backed by love and purpose into a clean, graphic.
Want some help?
Would you like help with your logo creation?  Give us a call at 83-326-7357 or email us via the below form and we'll get right back to you.
[contact-form-7 id="560" title="Blog post contact form"]
Related Images: