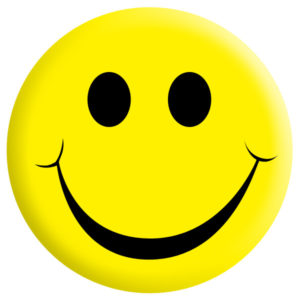 Hiring a web designer to create a site for your business is a logical step towards having a professional and effective website. Creating a site takes a lot of time, work and experience to get it right. A designer knows the ins and outs, what works and what doesn't, and how to work with things you probably have never heard of, like html and php. With that said, there are some things that you, the client, can do to make sure your website is the best it can be:
Define Your Needs
When starting the job, be as clear as you can on your needs. If your site needs to be able to take orders online, that needs to be conveyed from the beginning. If your site needs to have members login, that's important for your designer to know from the start. Setting clear and defined goals and the purpose of the site will make your website creation much more successful.
Communicate
Respond to communications as quickly as possible. Your designer has a schedule for your site to get done on time, but if you aren't checking emails or responding to questions, this will delay your site development and possibly even void your contract. Websites are built on technology that changes daily. If you don't answer or you put things off for weeks or even months…you could cause your site designer to have to start the process over to make things compatible. This will cost you time and money.
Be Clear
I can not stress this enough. Be clear when you are sending questions or discussing issues with your web designer. Just because you are thinking about it doesn't mean your web designer is. Sending out an email that goes along with the flow of your own thoughts on Issue A will be confusing and impossible to follow for your web designer who is working on Issue C. Make sure anyone, even a new person helping out, could follow what it is you are trying to discuss.
Check It First
Check to make sure something is or isn't done before you tell your designer it needs to be done. If it's already done, and you are discussing it as if it's not showing up on your end (but you haven't really looked yet), your designer thinks there's a problem, which means they start digging into code and other possible issues…which wastes time and money (yours) if there wasn't an issue to begin with. On this same note, if the site isn't done and the designer did not ask you to review something, sending emails saying it's not done or that it needs to be fixed, will only delay your development phase more.
Stay On Track
Once your website development has begun, it is very possible that you will see something on another site that you just LOVE. If it's something you think will enhance and benefit your site's purpose, please share with your designer as soon as possible. And keep an open mind to the fact that your site design might be well past the stage of introducing a new direction, or that if you really want to go that way, it will cost you more money. If you aren't absolutely sure that this new gadget or bobble, or even look, will really make that big of a difference, then stay the course that you and your designer have plotted.
Just doing these things will help move your site production along smoothly, and keep everyone focused on doing the absolute best job they can do for you. Your web designer wants you and your site to be successful so that they have a happy, long-term client. And you want to be happy with their work, so it's a win-win situation.
Related Images: