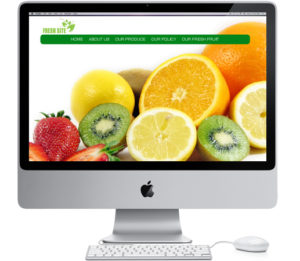 When was the last time your website was updated? I'd guess for most people, it's been a while. A lot of businesses treat a website like it is a one time project that they don't have to think about once they say goodbye to their website designer. I'd be willing to bet, however, that those same people aren't happy with their website's results. They see little to no traffic and the site has little "Return on Investment" (ROI) value.
Despite what those FREE FREE FREE "Build it and they will flock to you!!!" commercials imply, you can not just build a website and let it sit until it attracts attention. You need to work at it on a regular basis as it is a never ending process. Also, many of those are free for the first month and then charge you a monthly fee or a percentage of your sales. When most the clients, "do the math," they realize how much this website actually costs them.
How do you work at it?
You create quality new content on a regular basis. Content is what you put on your website, things like article and pictures. You need to add new website content on a regular basis to boost your website's reputation amongst the search engines. Keeping your site fresh doesn't mean writing a dozen articles a week. Writing just one regularly scheduled update will help your site move up in the search engine results page. The more new content you add on a regular basis, the faster you move up to the top.
How can you get the most out of your updates?
Using social media to share your new content each time you update your site will boost the traffic to your site tremendously. You will be introducing new content to your followers and showing the search spiders that there is something new and exciting happening on your website that they need to come check out and index.
How do you create the content you need?
Are you creative? If so, then writing one article a week to discuss what your business does shouldn't be hard. If not, you can hire someone to come up with the content you need. Your web designer might offer that service if they are full-service like Damsel Branding, but you might have to venture away from your web designer if they don't do that. If you want help determining what you need for your own website, you can contact us for a complimentary 20 minute consultation.
How long will this take to get results?
In order to get results, you will need to show the search engines you are serious about providing relevant information by keeping your site fresh. It will take weeks, or maybe months, before you see your website move up at all in the search engine rankings. Don't believe the SEO spammers, either. It will definitely take months, if not years (depending on how much competition there is in your target area), to come in at the top of the list. Taking a diligent approach to keeping your content fresh will produce the results your business requires from your website. You need to be consistent, read your website stats to see what is working and what's not, and be prepared to make adjustments according to what you see in your stats.
Related Images: